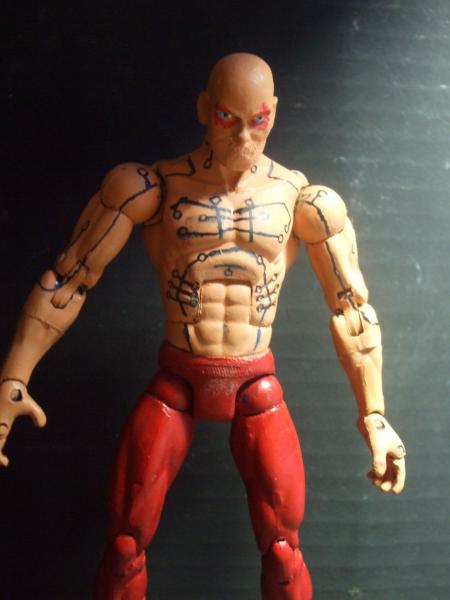 Seeing how neither Hasbro nor Toybiz are releasing a decent series of the Wolverine movie, that was really frustrating!! Especially the useless 3 3/42 figures!!
So I decided to customize my own Deadpool.

I began with an Archangel. I covered his mouth with plasticine then painted his upper body skin colour and lower body red. I added some tape like material to adjust the pants. Then I got the swords form an Elektra figure, I cut them and fitted them into his fingers. WHen the paint dried I drew the markings and red around the eyes.

I'm very proud of this figure, hope u like it!!!

Feedback is much appreciated XD Thanks!