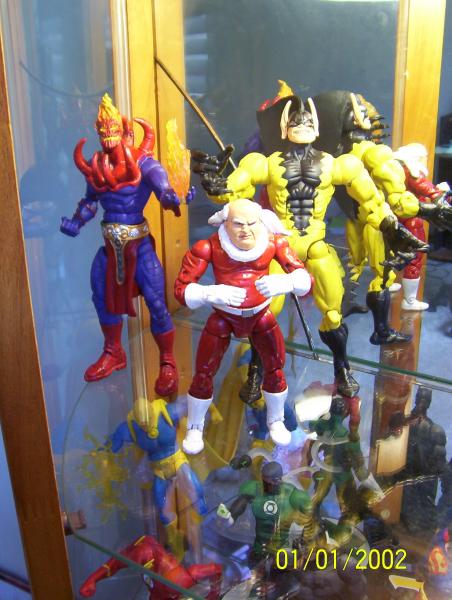 Tigershark: Ultimate Sabretooth head, Omega Red torso/ upper legs. Hercules arms, Mac Gargan Venom hands, Green Goblin ears.

Red Ghost: King Pin head with sculpted hair and furry collar.

Dormammu: Wraal's head, torso and arms, horns from a Maestro Hulk, sculpted flaming head and wrap at base of horns. Conans loin cloth (just looked evil). Scorpion legs from Marvel Legends.