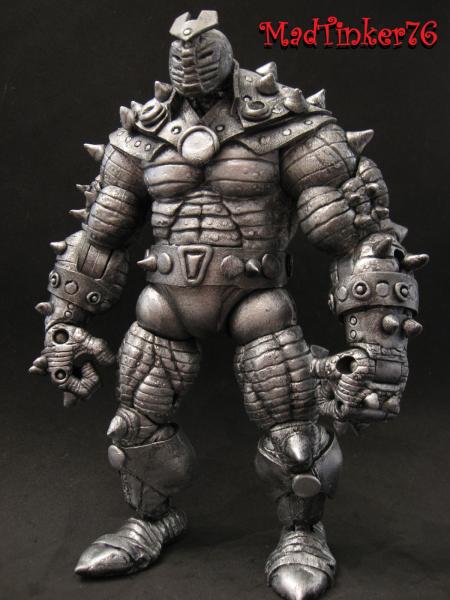 Nothing new really with the recipe, sculpted head, added shoulder pads and belt and boot cuffs and glove cuffs to make it look more like a suit of armor. Smoothed out forearms and lower legs also to make it look like armor.
Added spikes and various studs.Painted it a darker, more gun metal gray to give it that sinister look.
Feedback and comments welcome. Posted more pics at my myspace page..