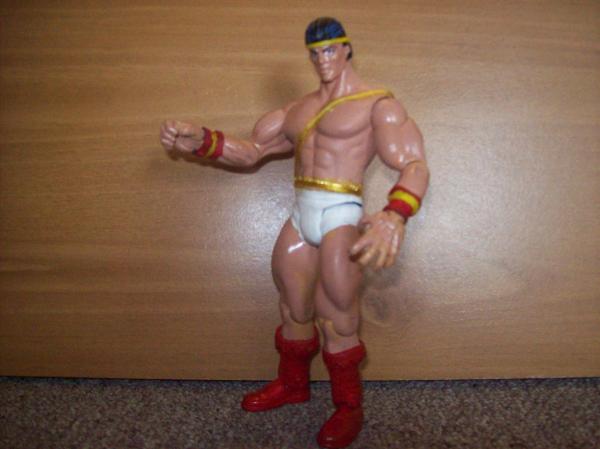 Well this is an odd one....remember the old 80's toy line Remco the lost world of Warlord figures?
They were knock offs of He-man figures....but I loved those action figures so much back in the days.
So I bring you Hercules....and just in case you forgot I put a pic of the old toy line.
Will be working on the whole line soon,gives me a chance to work on something different then MOTU stuff.
Sculpted hair and boot kuffs.
Thanks to Blaynescott for the cast head.I hope you guys like him.