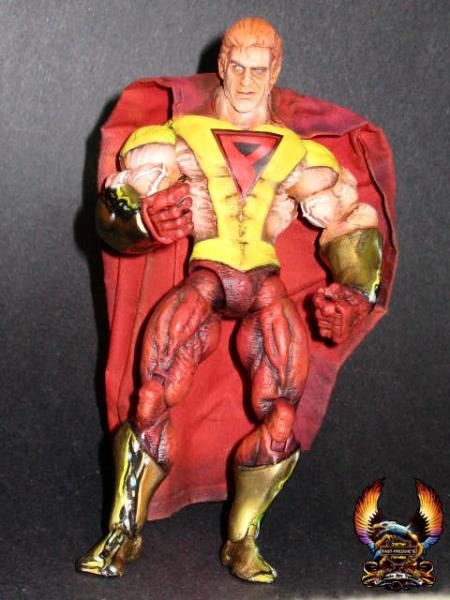 This custom stands in about 7.5" tall. Was made using the Venom body and a Razon Ramon head with sculpted hair.
I sculpted the guantlets, boots and the chest garment. The chest logo was made using sticker paper and I hand drew
the logo and painted it. The cape is some yellow fabric painted red. I PRIMED IT! I had to, that's his dang name!! Hand painted and AIRBRUSHED it for shading.