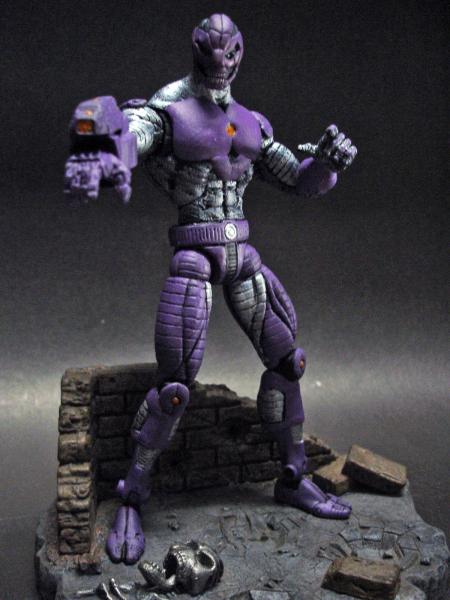 Former S.H.I.E.L.D agent Jack Truman served his country as its top operative, until a tragic accident irreparably injured his body. To save his life, Agent 18's consciousness was transferred into their most advanced experiment. His body became an arsenal of futuristic weaponry. His mind, always keen, was skilled in an array of combat techniques. Yet, his soul remains that of a man, trapped in the most dangerous machine known to mankind. Deathlok!

This Deathlok version was released in 1999 in a comic book series of Marvel tech.

Recipe: Black panther base body. Deathlok legs and arms. Right forearm from HOM ironman with attached arm cannon. Face was fully sculpted from black panther head. Body armour, shoulder plate and other details were sculpted.

Thanks for looking.