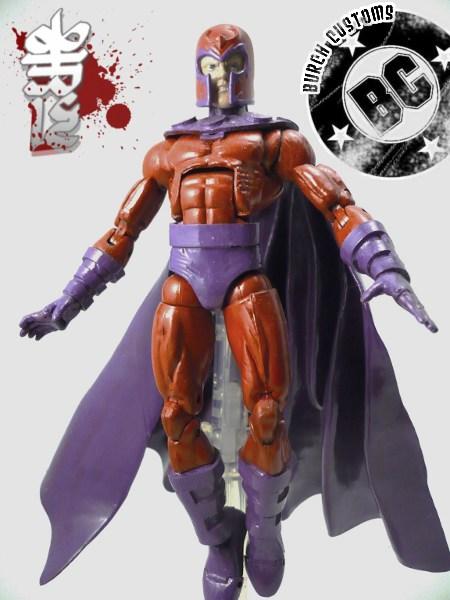 Was never crazy about how ML used the Iron Man base for Magneto. One major reason was because it made him so big. I never saw Magneto as being the smae size as Bishop, so we attempted to fix that.

Started with a ML Giant Man Series Havok. Used Rubberbands for the details on the gloves, boots and the belt. Made the collar with faux leather. Cape is from a DC Superman. Helmet is from the original ML Magneto.

He is now a little taller and stronger than Professor X.