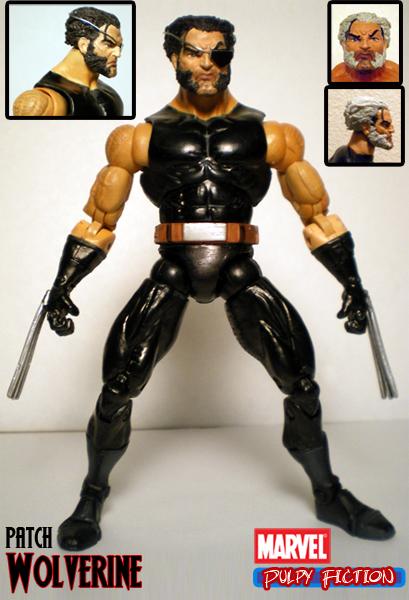 Well honestly this was a happy accident. This custom was on the way to being a frank quitely new x men wolverine. However I just had to post this once I thought of it. I loved when this book, wolverine's first own full book title. Recipe:
body: a. O. A. Weapon x wolverine
lower arms and hands: x men classics tiger stripe wolverine
head: marvel legends punisher and some re-sculpting of the hair
patch: wire and vinyl

look for the new x men 2nd half of this custom to be posted once I make the needed changes and get the photos done. Thanks for the view!