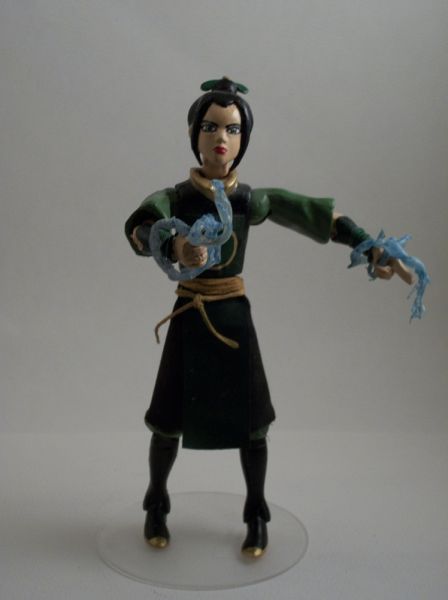 "True power, the divine right to rule, is something your born with" - Azula

This is the Fire Nation princess as seen in the Season 2 Finale of Avatar, when she overthrew the government in the great city of Ba Sing Se. Azula is a military goddess: cunning, precise, and unforgiving. The taking of Ba Sing Se was her greatest accomplishment.

Recipe: Water Tribe Aang torso & upper arms, standard Aang lower arms (with sculpted pointed fingers) & feet, Zuko upper legs, resculpted Sokka head. The clothing is all fabric and embroidery string.
Painted with Citadel paints.