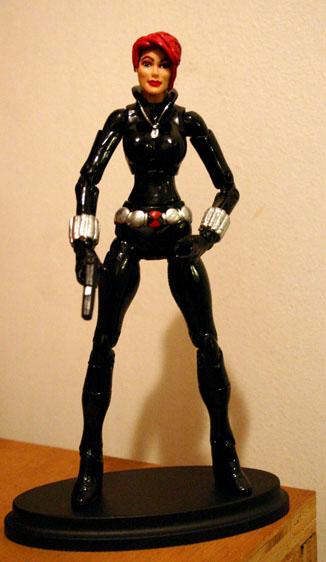 Ladies and gentlemen, the Black Widow, the figure that the less time taken to make me, that I have two more figures for more than 2 months, made from the Wasp, the hallucinations and I did in 2 days, I left the images process, appears original and is finished with some details, I hope you like it, that my custom is the best figure I've done.
Model head, remove the face paint and repaint with a needle and acrylic paint testor.
hair did with epoxy putty and painted with red paint Testor mate.
the neck of the dress was modeled with epoxy and the body was repainted with gloss black paint Testor.
their belts and wristbands are modeled with epoxy and painted with silver paint Testor.