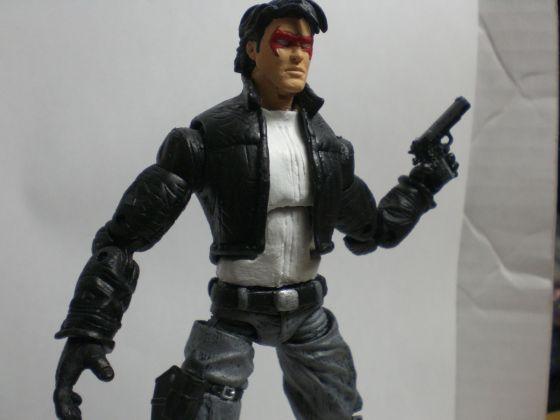 I really enjoyed the return of Jason Todd, and the second he took off the red hood, I knew I had to make a figure out of that!

I borrowed on the Red Hood recipe from Kyle Robinson by using a Xorn, switched out the legs for some ML Ultimate Nick Fury legs, and used a DCUC Nightwing head. The rest is pretty self explanatory.

Pants were carefully drybrushed, and everything was painted with citadel paints.