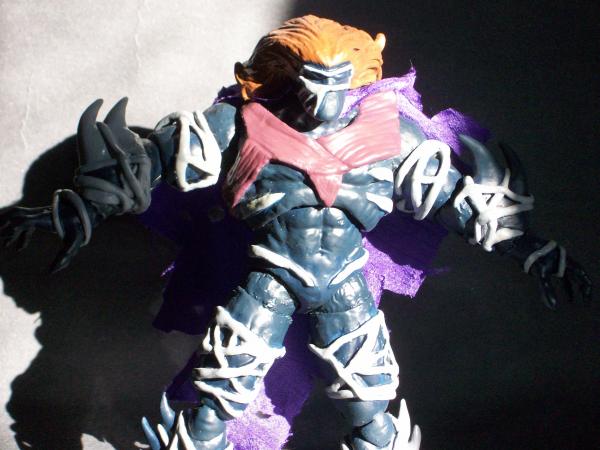 The Death of Kaine! If Death be my Destiny..!

I made this as a homage to the character I relate to the most. Maximum Clonage is where you can find him, cracking the skulls of 100's of spiderman clones alongside Scarlet Spider. 2 deepest most exciting characters I've ever known about. Legends...

After seeing so many good wendigo base characters, I bought 4 wendigo's from BBTS. Took wendigo, apoxie sculped the spike/fins on arms and legs, and rolled and attached the webbing along his body. Then sculped the vest and used purple material for cape, cutting holes to make it ragged. Used Testors spray paint and matte finish.