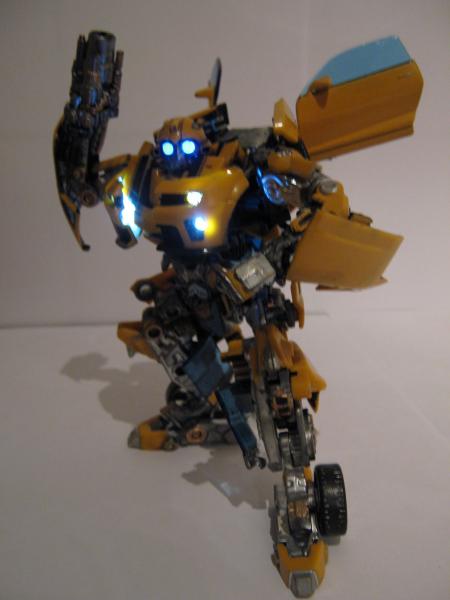 I had a friend once.... his name was :Bumblebee Shoulder Canon Led Eyes..
but then and I wanted to make him cooler...
but while I was at it..
I destroyed him :( sorry B (L)!
so then I bought a new one, repainted it and made his eyes and chest glow with some LED lights.
took me more time than the first one but verry happy with the result!!
hope you like it! PLEASE COMMENT!!