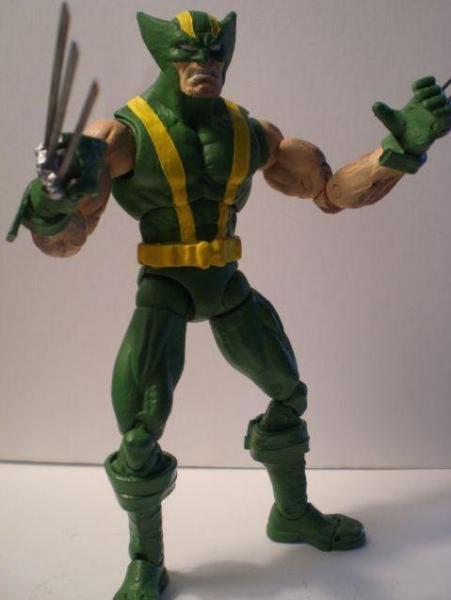 Someone sent me a custom Hydra Wolverine that they wanted me to fix up, so I honestly have no idea which Wolverine or what parts were used.

What I did do was carve down the mask, repaint the whole thing with Goblin Green and Sunburst Yellow paint, and then did the metal claw mod; didn't even shove the exacto knife down my thumb this time!

When the figure arrived, the claw holder-things were all torn apart and the claws are falling off, so I had to redo them all out of clay which got a wee-bit tricky. Other than that though, I was extremely happy with how it came out!