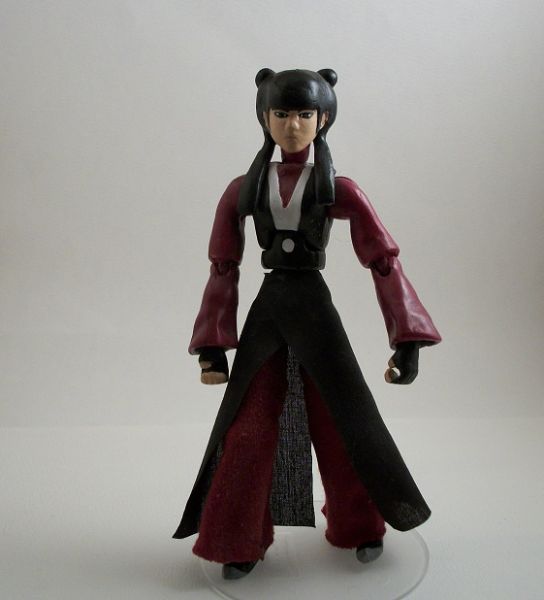 "I just asked if you were cold. I didn't ask for your whole life story." - Mai

Mai is one of Azula's only companions. A bit dull and dreary, she comes from a wealthy family with whom she finds little joy. She is a skilled fighter, using blades and throwing stars, and seeks the thrill of the fight. Mai joins up with Azula and Ty Lee to create a small, elite team to hunt down the Avatar. She later develops a relationship with Zuko, and betrays Azula to protect him and the Avatar.

Mai is made from a Sokka head, Aang torso & hands, Water tribe Aang sleeves (used as lower sleeves), Zuko legs, and upper arms. Pants and skirt are made of scrap fabric. Painted with Citadel Paints.