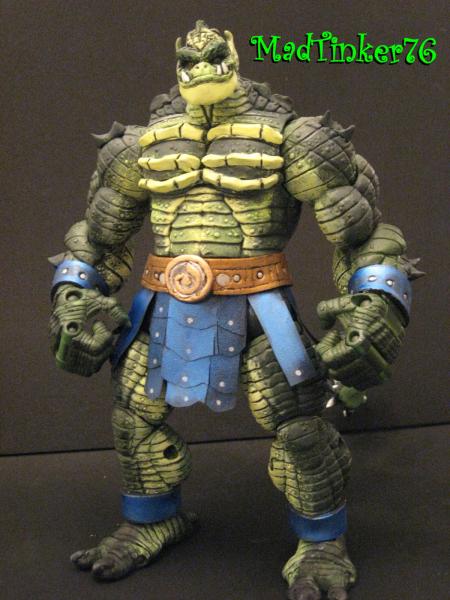 This is custom number 60 for me here on the realm...
I have seen a couple great customs of whiplash using the abomination figure. I finally got around to doing mine. So ml abomination figure head to toe, with entirely new head sculpt. Sculpted the scaly, crocodilian back, the ridges on his chest and some spikes here and there. The tail comes from a 1990's kenner killer croc. I previously use the head of that figure on my tung lashor. I sculpted a large mace like end on his tail to make him more menacing. Loin cloth is made out of vinyl. The belt, wrist bands and band around his ankles are foamie. The belt buckle is sculpted. I took a picture next to the actually released figure for size comparison.
Thanks for looking. Feedback and comments welcome. Lots of work in progress pics at my myspace page.