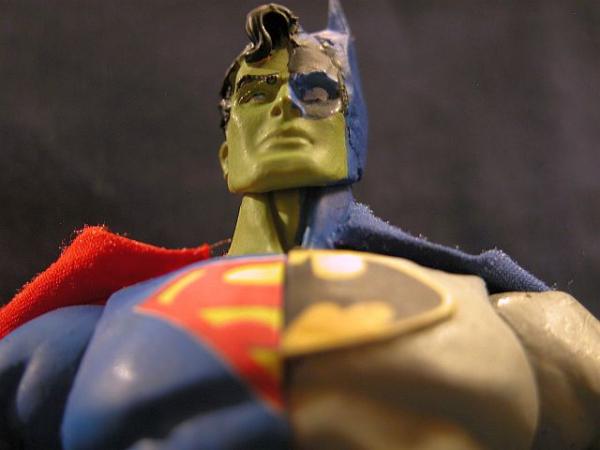 A redo of a Composite Superman custom I did awhile back. This time I added a cloth cape I
sewed myself and used Testors dullcoate to remove the shininess I had on him before.

The belt pieces are all from Superman's rubber cape, as is Batman's ear. The symbols are
decoupaged on, but Batman's is hard-decoupaged on with superglue to give it a "raised" look.

Enjoy!