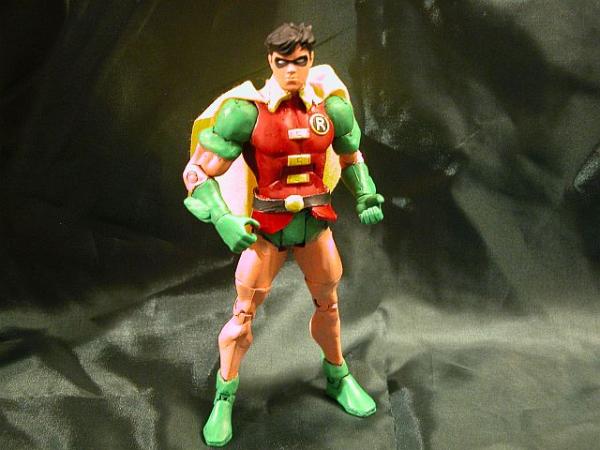 Wanted a monkey Grayson Robin so I took the Tim Drake DCUC Robin and did a mod and repaint.
Added a little sculpt for the sleeves, hair, boots and gauntlets. Removed his belt and
added his waistcoat with rubber from a Superman cape. Then used a rubber band for his utility belt
with sculpt for the buckle. The collar on his cape is sculpt and the cape is glued down to his shoulders.

Enjoy!