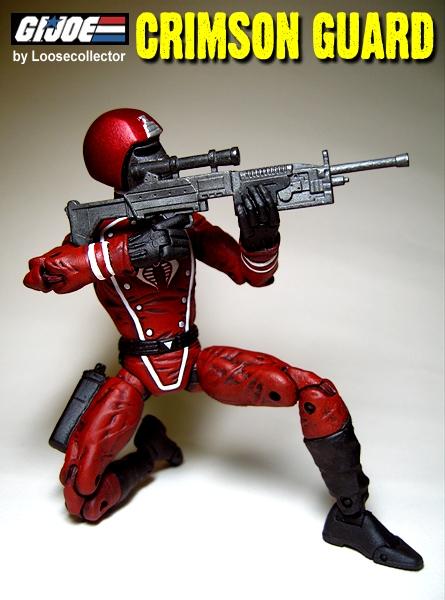 Q: What happens to an outstanding Cobra Trooper?
A: He becomes an elite soldier... a Crimson Guard!

Being one, he gets more extensive benefits, a company car, better guns, colorful badges and a really cool red uniform! Ah, the good life :D.

This figure was made from a Longshot figure with Madman hands. Everything else you see here not resembling those parts were sculpted. That cobra logo was handpainted and my eyes are still throbbing until now. Also, his sidearm is removable :D.

Hope you like him guys! God bless.