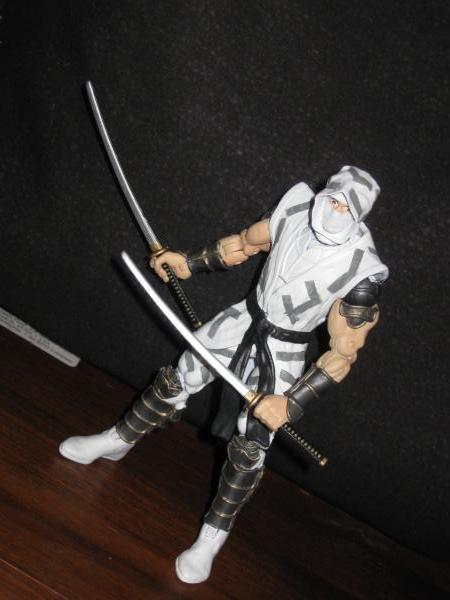 I saw this somewhere else actually, and decided to give it a shot. I took the red hand ninja from the new Nick Fury two pack, and went to town.
The figure is 100% out of the box with no modifications, just new paint.
The grey stripes were done using 1/8 inch graphic artists tape placed over a medium grey base coat and painted over white.

I'm really pleased with the way he turned out.