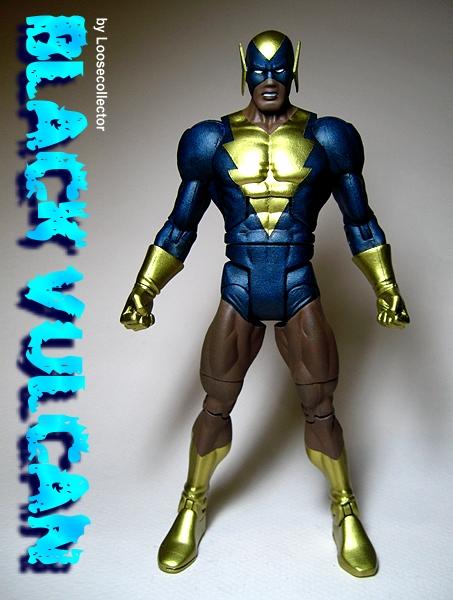 This guy was bar none my absolute favorite Superfriend. I did't get why he didn't have much tv time back then... not a single toy either. Really weird for a guy who is one of the most powerful members in the roster. This guy can catch and hurl lightning, transforms into lighning too, and flies ala Cannonball! Really cool. Yet, he's bumped in the rung by weaker guys like Hawkman, Apache Chief, Aquaman... heck even by Samurai and El Dorado! Cruel world :(.

Never again :D. This figure was made from a Dr. Impossible figure. He has matte brown skin, metallic blue threads and gold leaf costume designs. He's very noticeable when standing with DCUC figures. Just the way I like it :D. Hope you like him too.

God bless.

*** more pics inside the thread!