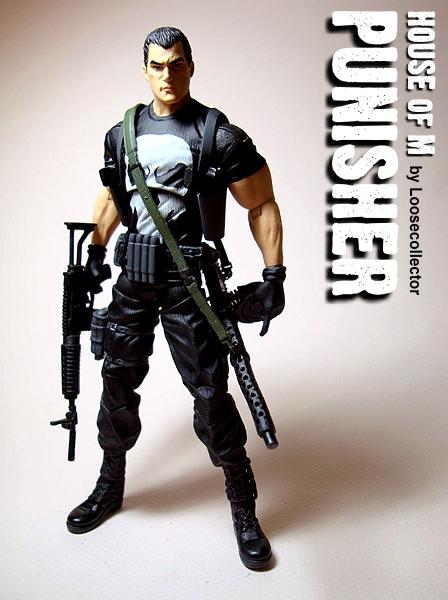 Here's Frank in his House of M persona. I used the Hasbro Punisher to make him. He's got removable weapons all over his body (see pics). The chest holsters that houses 2 pistols (ML6 Punisher's), were made from scratch. Special attention was given to the head. The following details were added: furrowed brows, thicker cheeks, new hairdo, new head shape and non-frowning mouth.

Hope you like him guys. God bless.

*** more pics inside the thread!