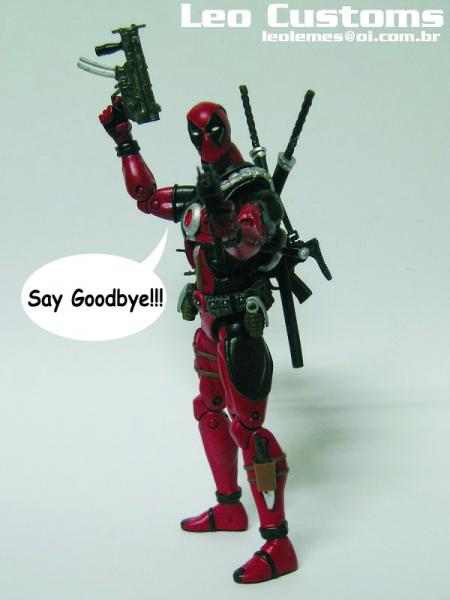 This was a project that has long wanted to do and I have been putting together the pieces that I used it makes a while. And finally came out, rsrs
I used the Union Jack (which I think is the ideal base for a Deadpool), with weapons of various figures.
Katanas of Miho (Sin City Neca), guns of Gail (Sin City Neca) and Die Hard (Neca). The grenades are a Tomb Rider (Neca too). The grey gun and the pistol I can not tell which figure was. And the knife is a GI Joe.
The holster and knife sheath are of the actual Union Jack. And the belt is of Al Simmons (McFarlane).
Sculpt every detail with epoxi.