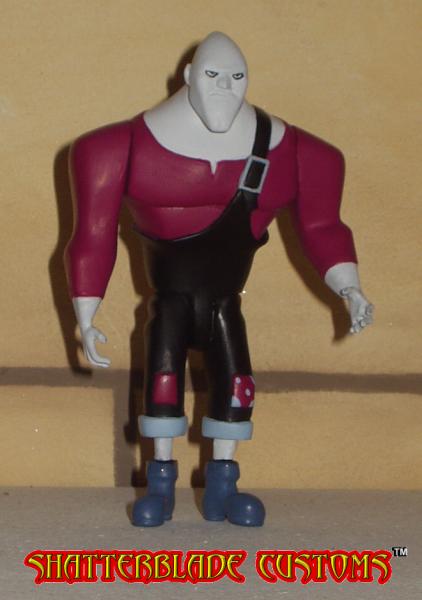 For Bonk I took the blight figure cut the legs and the right arm and rebuild everything with apoxie and milliput. The boots and the head were complete sculpted by myself.
Joker was made from a TNBA Nightwing and the head was taken from a JLU Joker with Card in his right hand. I cut the upper and lower arms and also the upper and lower legs to strecth the figure. His body was also modified with apoxie to bild Jokers body cause Nifgtwings body shows to mauch muscles. So, now the figures for the Batman Beyond movie
"Return of the Joker" are complete. What you guys think about the figs? Any commentary is welcome. Enjoy!