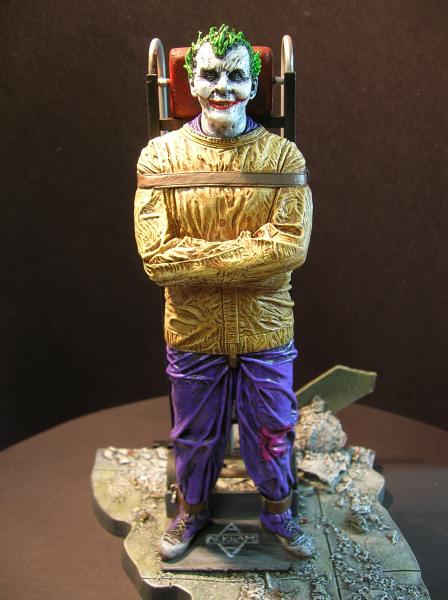 Hannibal's head was popped off and prepared for sculpting. I dremeled/shaved off most of the cheek to make the face look longer and more sunken in. I also sculpted new hair to make the hairline look more like the character from Arkham Asylum.

Custom paint on face, hair, clothes, shoes, gurney and everything else followed.

He went from eating your face to putting a smile on it...