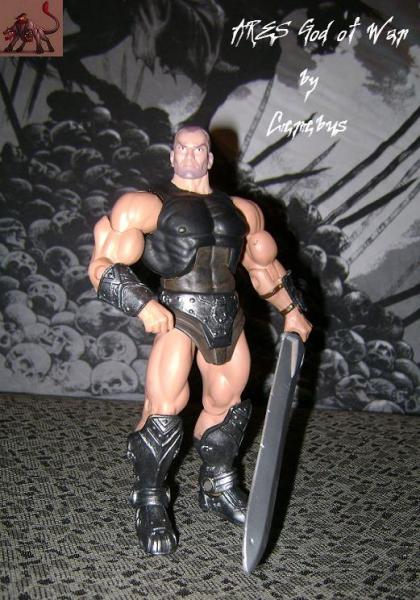 I give full credit to Arez for this custom, thank u for the inspiration.

Iam a huge Ares fan and when I seen Arez creation I had to make one. I had all the parts so I went to work. I made my Ares look more like the Marvel version. Might paint pants on him later, what do u think?

Recipe, is the same as Arez with a different skull from a Spawn figure for the chest and a Battle Axe from Conan.

Comments always welcome thanks for looking, Cerebus.

More pics on My Myspace Cerebus customs.