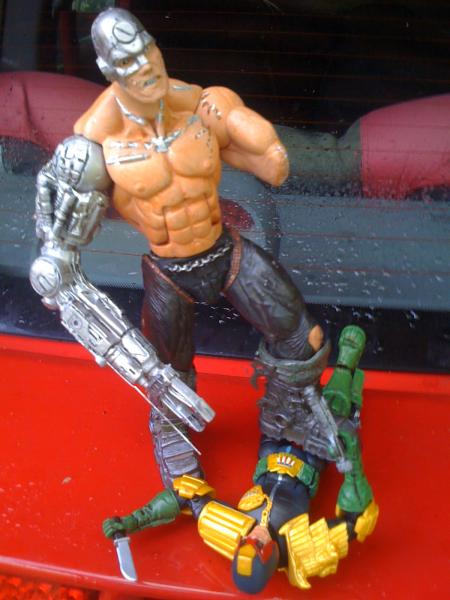 Hello friends, present mean machine angel!
i waited for the series 4 of legendary heroes, but it was cancelled :( (baf giant frost)!
i decided to create my own mean machine, using details of model kit, torso sagat, legs figure macfarlane, and details using procreate, paint and imagination, see the result!