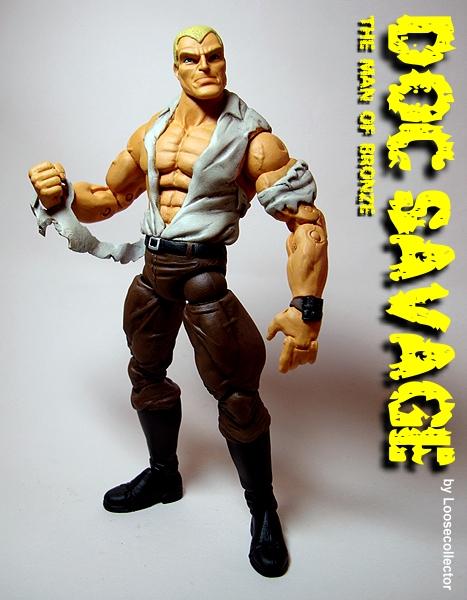 Walking down memory lane, we have the one and only Doc Savage, the Man of Bronze! He's made with the following parts:

Savage Dragon - head
Conan - torso up to biceps
WWE figure - from elbow to right hand
ML10 Cyke - left hand
TNA figure - crotch
Frankenstein - upper leg
Wonderman - boots
Rubber cape - dangling cloth
Kitbash - wrist communicator

Everything else is sculpted. Hope you like him guys! God bless.

*** more pics inside the thread!