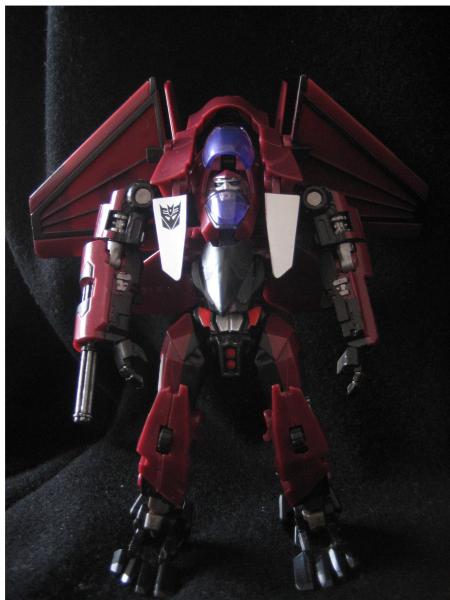 Hi all, I know "re-paints" and "hi-lighted" figures are not true customs but I really wanted to post these pics of ROTF Thrust - It's a great mold but the factory paint job is lacking a loto of detail. (They could have at least painted his hands black)

I used G1 thrust as my inspiration, giving his arms and hands a coat of black paint, and highlighting some details in silver.

Paint rub is a pain on any figure, especially transformers as there are so many moving parts between transformation. I am proud to say there is no paint rub issues on this figure which means transforming him is no problem at all.

A minor custom, but one that I really feel completes the figure.