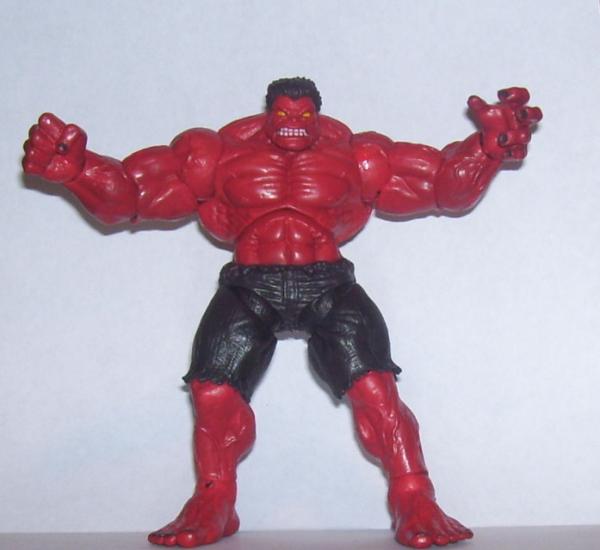 This is the most articulated version that I could ever hope to get. Here's how I did it.

Torso,waist, head - MU Red Hul

Shoulders, arms, hips, legs - Movie Hulk

This time I decided to crack both torsos and use the complete arms and legs of Movie Hulk on the MU torso. Previously I had only used the lower arms and lower legs which had always left me unsatisfied and just didn't seem to work for articulation. I had seen some people just paint a complete Movie Hulk red. While that looks good and could work, I really didn't want the full barrel chest and wanted mid-chest articulation.

It took some re-tooling of the MU interior and socket points as well as some sculpting to fill any gaps. I dyed all the Movie Hulk's parts red to help alleviate green in the joints. From there it was just a simple put together and paint. IMO, this is the best 1:18 scale Hulk that we could hope for. I wish Hasbro would use these parts in the future. BTW...Green is next.