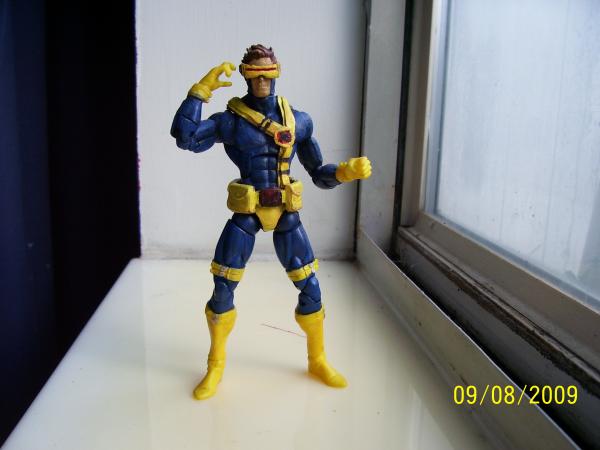 Hey everyone, this is my Cyclops custom. I made him because I bought a couple of X-MEN cartoon DvD's, and thought I should make a suitable Cyclops figure

recepie

Head- DCUC Aquaman
Body- Havok
Visor- ML sentinal series
Hands/Legs- HML Wolvie (2-pack)
Belt- DCSH Batman
Straps- rubber bands

Comments are always appreciated. Thanks for looking!