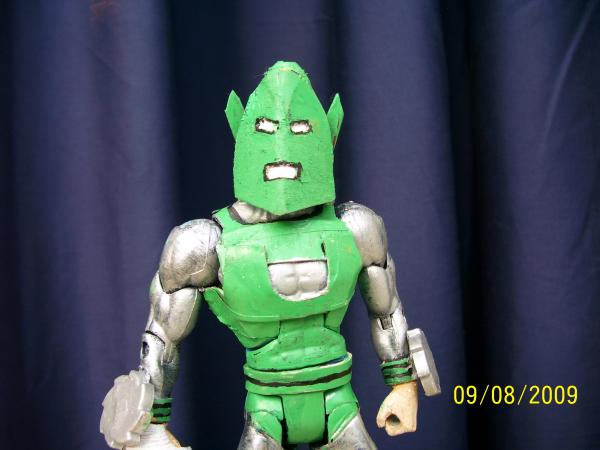 so... I was playing Captain America and the Avengers one dy, and realized that I wanted a Whirlwind. Here he is! I stayed up pretty late about a month ago when I made him, and was listening to the Dare Devil sound track... to make a long story short, I ended up accidentaly spilling an entire bottle of metalic model paint on my shorts... I was sure my Mom would kill me (NOT REALLY. The last thing I need is to have child services coming to our door because of that comment lol)

recipe

Head: dollar store electric toothbrush
Body: DCUC Aqua Man
Blades (on hands): some megaman acessories
straps on arms, and belt are rubber bands

PLEASE COMMENT! I would greatly apreciate it!
Thank's for looking!