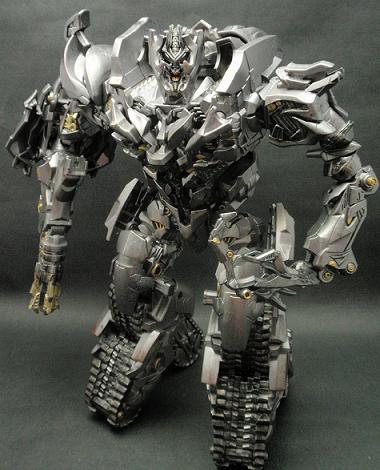 ROTF Megatron,

this is what was done besides the paint job

-Head- redid the whole head, ball joint, took off the panels on the sides and placed it better on his face
-Murder Arm - ball joint at the elbow
-Gimp Arm - Totally replaced by TFTM megatrons. however the hand/claw at the end is from ROTF megatrons

thanks for lOOOOkinNNGG!!