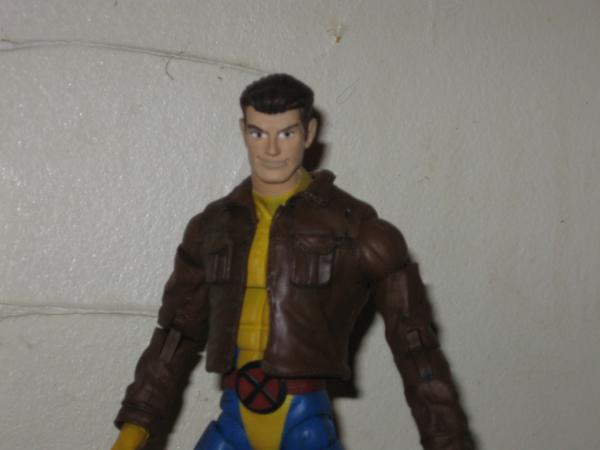 I always loved Morph on the cartoon show growing up, and after I ran into a bunch of clearance 2 packs the other day, I had my chance to make him.

The body is from the Forge Wolverine 2 pack
Head from Mr. Fantastic Thing 2 pack (the smirk on the face nailed the character of Morph for me from the first story arch before he died)
The jacket is from the X-Men Movie train station Cyclops figure
Arms from the Nick Fury Cap 2 pack.

Then everything got a nice coat of insignia yellow, french blue (my standard X-Men team colors) some hilighting and sealed.