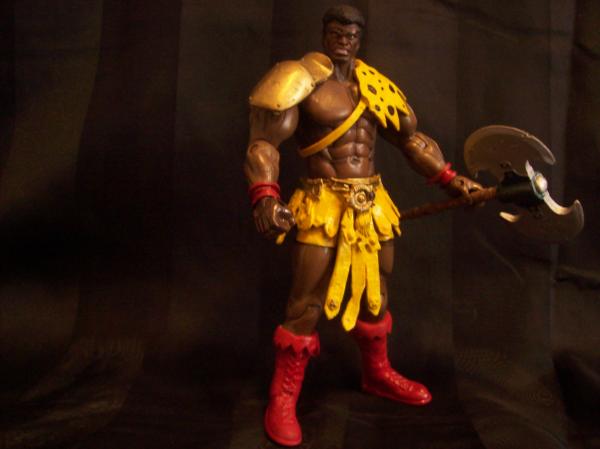 Well I think everybody knows how much I love He-man and motu,when I was a kid my mother bought me
another type of MOTU toy line Called the lost world of Warlord.
I just fell in love with these figures. I think it would be cool to see them some what updated look,so I decided to
customiz them......He's my second figure in the line.

ML Luke Cage head
WWE body
Some MOTU 200x armor.

I hope you guys like him.