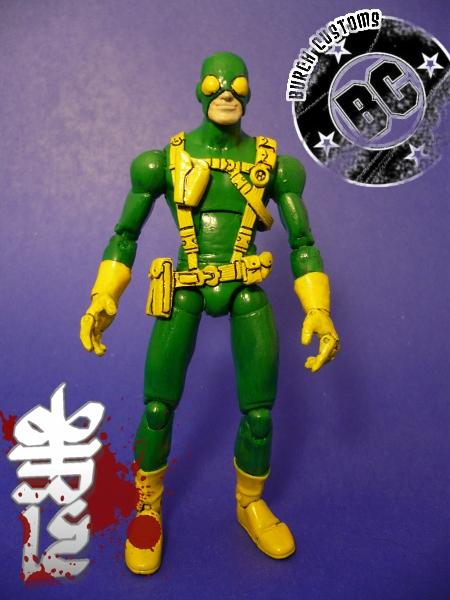 The last figure in my current Agency X kick. Just had to do a Bob, Agent of HYDRA.

May tackle Udon Taskmaster sometime.... but not now.

Anyway...
Recipe:
Base - LCBH Madman
Head - ML Mr. Fantastic (heavily modified) and sculpey
Belts - ML Two-Pack Ultimate Nick Fury, some fodder pouches, and some suclpted pouches.
Hands - HML Series 3 Cyclops

Guitar (why not....) - random clearance wrestler.

As for the last picture..... I was bored and it seemed to fit with Agency X. The other guitars are custom painted dollar store guitar hero guitars. The drums were......let us say, "spur of the moment."

Enjoy.