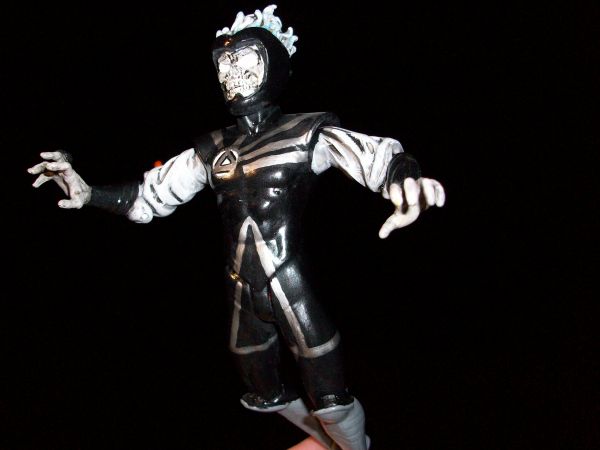 Rise...Ronnie Raymond...
Blackest Night Firestorm -
"Yeah...I'll burn through everything you've got 'til there's nothing left."
I had a ghost rider I scrapped for pieces, the skull head I thought was destined for this custom. Made the black headgear with apoxie sculpt. Used a lot of painting techniques like inks, shading, and dry brushing highlights. Painted with citadel paints and games workshop gloss and purity seal.
Put pure white in the eyes because I was trying to get close to the comic version...
Molded a black lantern ring and paint brushed on the costume design.