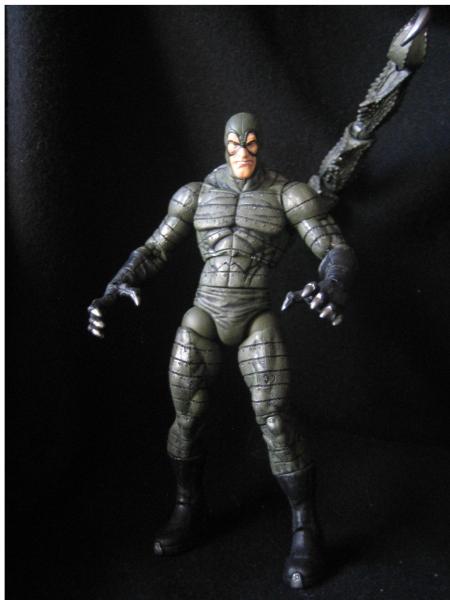 First off - Credit goes to Ivorygleam for the recipe - He was the first to modify the Scorpion using the Mac Gargan Venom tail.

Making this figure was a lot of fun, the scorpion tail is really articulated. I heated and removed the original figures tail then dremmelled a small hole in the back of the figure. I then glued the tail in place.

The figure was them completly repainted I chose to give the figure a darker paint job. I wanted to give the suit a military green look, like it was meant to be a prototype the military abandoned.