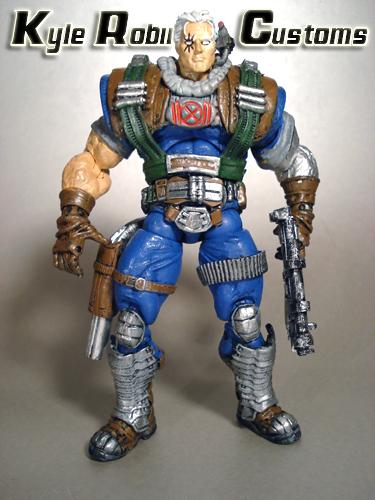 Kyle's Classic Cable, D.O.B. 02/23/07.
Based loosely on a combination of X-force #1 Cover and X-men animated series (hence, no groves on metal arm).

RECIPE:
~Ml Bishop Base
~XMC Magneto Head with new sculpted bangs
~2 sets of ML cable shoulder pads
~Sculpted chest logo and around neck padding
~XMC Airstrike wolvie shin guards
~Omega red shoulder straps
~Random pieces to construct belt area
~FO punisher belt for leg strap
~Retooled gun from large Corps figure
~Full repaint

As always.. you can see more pics and wips at my web site. and wips in my wip thread here.