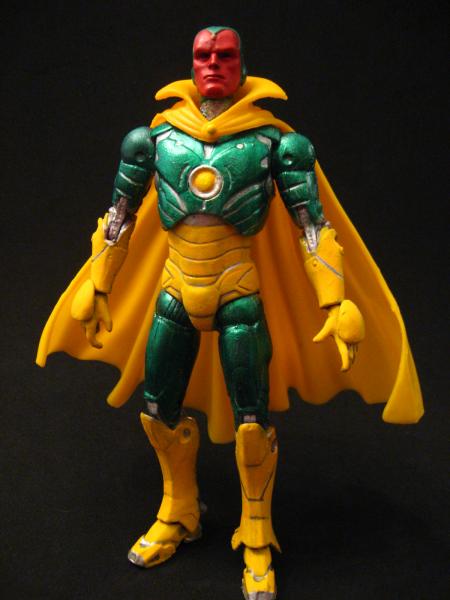 Hey guys.
Finishing up some customs I started awhile ago.. I have more coming through the week. Check out my myspace page for sneak peeks.
anyhow,
This my version of the Vision. Taking the andriod look a bit further. I saw the movie Ironman figures and was disappointed at the thinness of them but it worked well in making this custom.
Recipe is ML Vision Head and Cape with a Movie Ironman body.
Thanks for looking and comments and feedback appreciated.