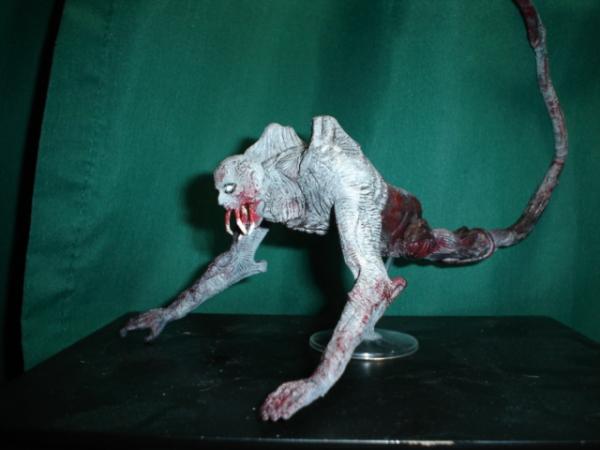 Continuing my dead space collection I wanted to make the leaper. They are probably the creepiest necromorphs in the game. So to make it I used this receipt.
1. Mcfarlane pumpkinhead upper body, arms, section of tail, and lower torso
2. Toy biz re2 ivy arms
3. Neca re anniversary zombie head, neck and hands
4. Mcfarlane dog alien stinger (off tail) and face hugger legs

Once the figure was assembled I dremeled and sanded the crud out of it. I then painted it and made a base so it could pose as him running on two arms. The tail is also completely poseable. Look for my final dead space figure coming soon..... The brute!