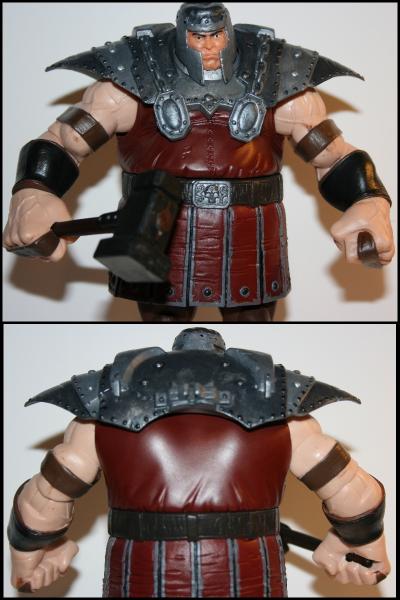 I'm real happy with how he turned out. I always hated Ram Man in the 80's cartoon, the figure sucked too. I did warm up to him in the 2000 cartoon, but they did the spring loaded legs again, for the fail.
So I decided he needed the change.
Used a Ram Man 2000 figure body and head and Spider-man series Juggernaut legs and arms.
A little paint, dry brushing. Since he is all about smashing stuff I ditched the axe for a hammer(from a Buffy figure).
Included a side by side for comparison.