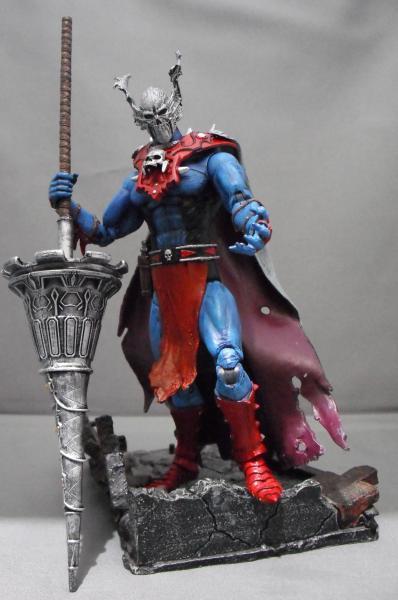 Dreadknight isn't to much of an exact custom of the original but more of a redesign for the modern day. He has been made to retain his old style but be a grittier, darker version of himself.
He started as a Wraal body with a Spawn the Impaler head. The chest piece came from a MOTU he Man figure with more of the Spawn pieces and more spikes. The cape attaches by compression and was a Bizzarro cape.

The javalin was a very tough part of this figure and is actually 4 different items, A dice dinosaur, a Magnetics weapons base, a pipe and a spawn staff.