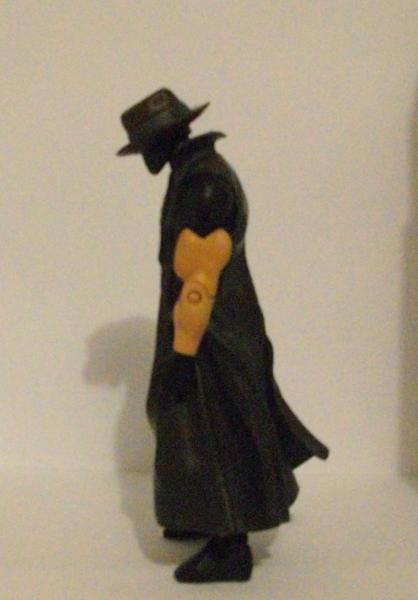 Adrian's Agent S.H.A.D.O.W 11/21/09. This is my first custom. Now his backstory. A hired assassin trained to eliminate any hero that stands in the governments way. But in order to do his job he would have to go undercover to kill the targeted hero. Although they didn't think he was strong enough. So they had to kill him to get him stronger.they injected him with a seirum that whenever he dies he gets brange back with the murderer's skills and thoughts. They called this killer, agent S.H.A.D.O.W . S for superb,H for hatred,A for assassination,D for destruction,O for obliteration,and W for wild. when this creation was done, it went mad and killed the scientist.They tried to put him down but he escaped the room. they sent another killer named agent Eclipse to hunt him down. Their battle was very long and painful but all in the end S.H.A.D.O.W was too strong. He hung Eclipse in a bloody mess. He now remains roaming the world killing whoever stands in his way. Agent Eclipse will soon be coming to the realm soon.
DC BLACK MANTA: body
DC FLASH: head (resculpted face)
LCBH STRYKER: right hand
ML NICK FURY: straps

enjoy!