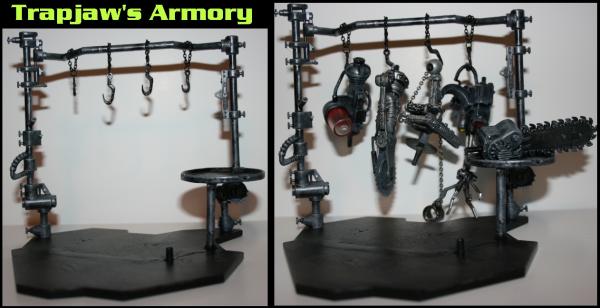 This base is made from a bunch of fodder and loose figure bases I had. All the weapons/tools on the chains are separate that can be "plugged" into Trapjaw's arm, based on the old filmation cartoon and the 2000 series for the most part.(Might be posting those as well soon)
Picture one, left side is the lone base. Right side has all the weapons and tools placed on it.
Picture two, top, has Trapjaw as he is displayed on my shelf, bottom just a few more shots lone from different angles.
Picture three, just another shot with Trapjaw from the front.