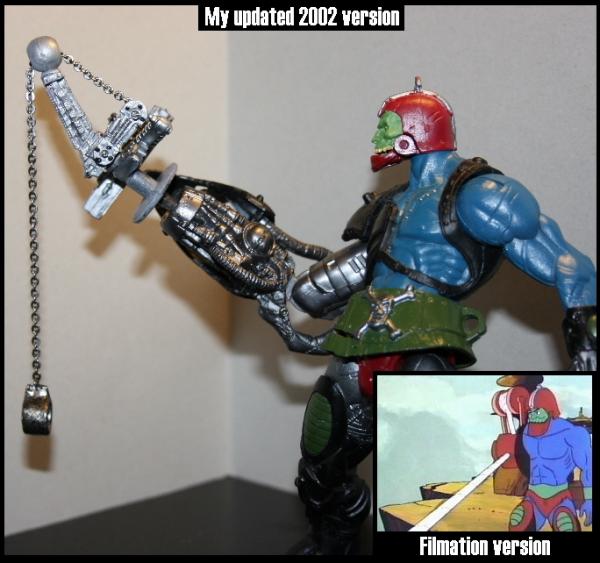 These are a few of the weapons/tools from my Trapjaw Armory. The figure itself is base, the only mods are the items themselves.
1. The Dropper - Updated from the Filmation cartoon.
2. Buzzsaw - my own addition to his tools.
3. Grappling Hook - Not sure if he used this in the old Filmation cartoon, but was inspired from the 2000 cartoon.