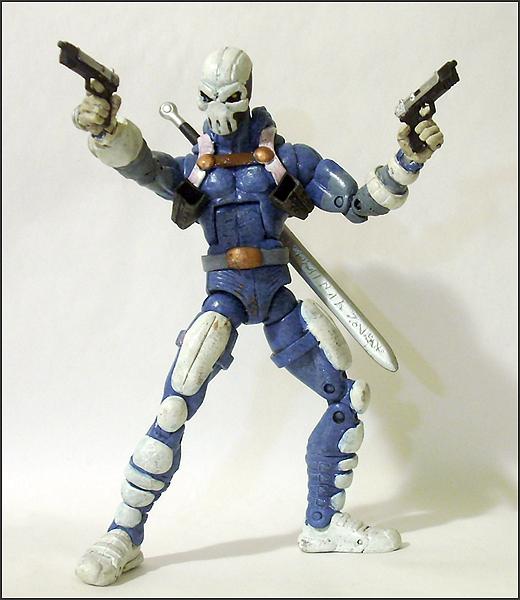 Back from my major hiatus! got things somewhat stable now and got my workspace set up. anyways, this one has been on the backburner for a long time.
Base: Moonknight
Head: Moonknight
hands: FO Jigsaw
Boots: FO Jigsaw
holsters/guns: lara croft
sword: Loki
lots of fixit here and there. also changed up the color pattern a little, I didn't want to paint the holster white, wanted to give them a more real look with the leather color. also painted the belt grey with a bronze buckle. imo he has too much white sometimes with the original design, so gotta spice it up a lil.
comments are appreciated. thanks guys!!!