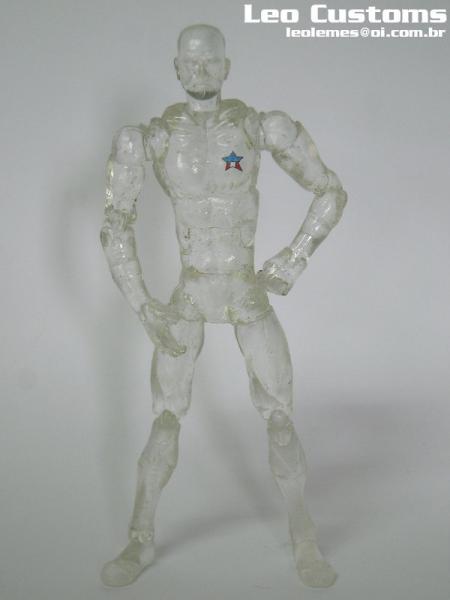 Once the character is a being made of crystal, I thought of many ways I could paint iceman to achive the effect, but I was afraid none of my ideas would work out.
I decided the best solution would be to cast a copy of Iceman made of polyester resin.
The result was very similar to the bust, but the custom has no articulation at all, as it would be unfeasible to disassemble the figure and make a copy of each part. Being so, I casted and copied the whole figure.
The only parts that were painted were the eyes and teeth.
The symbol was made on Corel Draw, printed and then applied to the figure.