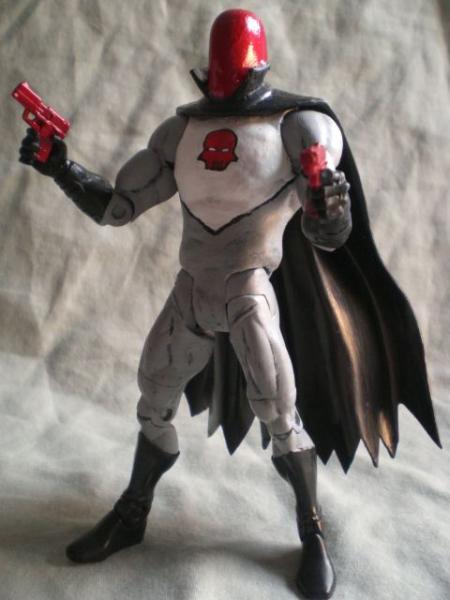 I've done other Red Hoods, but I wanted one that was more "rough" like Frank Quitely's portrayal of him and less like the stream-lined abfest Philip Tan version (Not that I don't like that one, just it is what is).

I went with a series 1 DCUC Batman, a modified Red Tornado Cape, 2 Ultimate Nick Fury pistols, some paint and some clay. I gave him a more "dirty" look to try to give the appearance of some costume and shading.

All in all I'm rather pleased with how it came out!