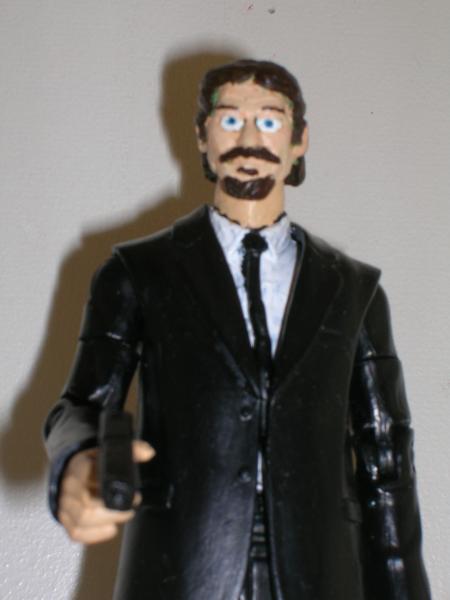 One of my personal favorite characters of any movie, Mr. Pink. He comes with a removable cigarette, the diamond bag which is openable with diamonds inside, and some sunglasses.
Recipe:
Head and Legs: Movie Master Joker
Body and Arms: Gotham City Thug
Hands: Star Trek Spock, Star Trek Bones
Gun: Terminator Salvation John Connor
Sunglasses: Doctor Octopus (sculpted over)
Case: An old treasure chest
Diamonds: One of those silicone packets in my shoe box.

As in the past, I strive to make all of my favorite movie characters, so far having done McClane, Joker, Two-Face, Beatrix Kiddo, Jules Winnfield, and Mr. Blonde. Next I'm doing an Indiana Jones and another Beatrix.